Japan and Thailand confirm cooperation to promote free trade

Sorry, but your browser needs Javascript to use this site.
If you're not sure how to activate it, please refer to this site: http://www.enable-javascript.com/
Prime Minister Shinzo Abe and his Thai counterpart Prayuth Chan-ocha on Monday confirmed their cooperation to promote free trade as the Southeast Asian country has expressed its readiness to join a regional trade pact Japan has been involved in.
In a news briefing after their meeting in Tokyo, Abe said Japan hailed Thailand's willingness to enter the 11-member Trans-Pacific Partnership agreement.
Japan has worked hard to conclude the TPP, following the withdrawal of the United States last year under President Donald Trump, and sought to expand the multilateral framework.
"Amid the spread of protectionism in the world, Japan agreed with Thailand, which leads the economic development in the Mekong region, on an early conclusion of the RCEP," Abe also said, referring to another regional free trade pact involving 16 countries.
The 16 members â€" Australia, China, India, Japan, New Zealand and South Korea plus 10 members of the Association of Southeast Asian Nations â€" are aiming for a broad agreement by the end of the year.
The leaders held the talks on the sidelines the Meko ng-Japan Summit Meeting scheduled for Tuesday, with the leaders of Cambodia, Laos, Myanmar and Vietnam expected to take part.
Abe told Prayut that Japan will cooperate with Thailand to promote the Eastern Economic Corridor, a national project to develop a vast industrial area east of Bangkok, and train industrial personnel in the country.
In response, Prayut said, "I appreciate Prime Minister Abe's push to encourage Japanese firms to invest in the Eastern Economic Corridor that is the center of the Thai economy and would lead to the development of the Mekong region."
Abe also expressed Tokyo's willingness to help Bangkok assume the rotating chairmanship of the Association of Southeast Asian Nations next year.
Prayut also invited Abe to visit Thailand.
The two leaders exchanged views on a variety of regional challenges, including North Korea, the South China Sea and the Rohingya crisis in Myanmar, Abe added.
LATEST NATIONAL STORIES
Speaking in Tokyo, Myanmar's Aung San Suu Kyi promises 'transparency' over Rohingya atrocities

Embattled leader Aung San Suu Kyi vowed Monday to increase transparency over her government's handling of the Rohingya crisis while pitching for foreign investment in Myanmar ahead of a regional...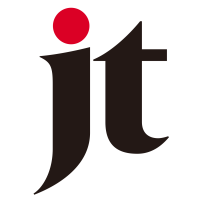 Kagoshima zookeeper feared dead after being mauled by white tiger

A zookeeper is feared dead after a white tiger mauled him Monday afternoon at a zoological park in the city of Kagoshima, rescue workers said. The male zookeeper was found by a colleague...
Annual survey finds physical strength, athletic ability of elderly Japanese has improved

The physical strength and athletic ability of elderly people in Japan has largely improved, while that of people in their 30s and 40s has mostly fallen, the Japan Sports Agency said in an annual...
Source:
Google News Thailand
|
N etizen 24 Thailand