Thailand's Muslim rebellion has army 'living in fear'


We use cookies to improve our service for you. You can find more information in our data protection declaration.
More info
OK
Wrong language? Change it here DW.COM has chosen English as your language setting.
Asia
Thailand's Muslim rebellion has army 'living in fear'
A conflict between the Thai military and Muslim rebels has been simmering for nearly two decades in the country's south. After a drop in violence, there is now a sense that the situation could turn for the worse.
At a border checkpoint crossing into southern Thailand's conflict zone, a police officer rushed quickly from his wooden guard post toward a reporter who had been snapping a few pictures.
After the guard realized that the journalists were working on a report covering unrest in the region, he calmed down, adjusted his brown uniform, straightened his glasses and vented his frustration.
"It's hard for me to find words that describe the permanent atrocities committed the rebels commit," he said, while pointing to pictures of wanted separatists that hang at every checkpoint.
"For a short while after the death of the king [in October 2016] things quieted down," he said. "But now the entire tragedy is starting all over again."
For the past few months, isolated explosions and shootouts have bee n occuring almost daily. Soldiers and security personnel are the primary targets of separatist rebels.
The NGO "Deep South Watch," which observers the unrest in southern Thailand has measured an increase in victims over recent months.
A 2013 ambush attack on Thai soliders in Yala province killed five
Locked in conflict
Pattani, Yala and Narathiwat, are three provinces in what locals refer to as Thailand's "deep south" on the border with Malaysia. The region is home to a Muslim, Malay majority in predominantly Buddhist Thailand.
For nearly two decades, separatists have been demanding that Bangkok grant the m local autonomy, and the Thai military has come down hard to eradicate separatist terror cells.
In 2004, attacks began to occur regularly, and since then, conflict between separatists and the Thai government has claimed over 7,000 victims, with nearly double that number injured. Even though violence in the region has declined over recent years, a solution to end the conflict is not in sight.
Read more: Southern Thailand's 'ping pong' of violence
Don Pathan is an advisor for international organizations in Thailand who works with security and development issues. He has been watching the waves of conflict in southern Thailand for many years. He considers the latest upswing in violence to be a bloody backlash by the rebellion.
"The Thai military claimed that the decreased attacks during the mourning period of King Bhumipol was a victory for them," Pathan told DW, adding that the Muslim separatists answered this provocation with a series of attacks.
Soldiers at a outpost between Pattani and Yala
'We live in constant fear'
Thailand's deep south consists of lowlands that are dotted with military bases. Heavily armed military vehicles creep along the roadsides manned by masked soldiers from the Royal Thai Army.
Hardly a kilometer goes by without a control checkpoint. Muslim civilians are under constan t observation by the Thai military. A military officer showed DW's reporters his outpost, located not from the provincial capital Pattani. Birds chirped in ornately decorated cages hanging above the protective sandbag barricade.
Read more: Bombing in Thailand's restive south injures more than 50
"We live here in constant fear," the officer said. "The worst is not knowing when and where the rebels will attack next. Unlike us, the insurgents don't wear any identifiable symbols and it is very difficult to filter them out of the civilian population."
For years, the Thai army has been following a strategy of "de-escalation through strength." Former general Piyawat Nakwanich, who commanded armies in the south until he was ousted, tried to suppress unrest with a massive military p resence. Shortly before he stepped down in August, Piyawat sent 1,000 soldiers to problem areas in Nong Chik district in Pattani province.
Read more: Buddhists fan flames of Islamophobia in Southeast Asia
During their deployment, two soldiers were killed by gunmen and four were injured. According to critics, this show of military power only served to widen the divide between the state and Muslims.
"The ousted general and his heavy handed strategy only left a pile of ruins that his successor will have to clean up," said Pathan.
Military checkpoints are everywhere in southern Thailand
New command takes a softer tone
In October, General Pornsak Poonsawas took over command of Thai military operations in the south and has started a charm offensive. In one of his first actions as commander, he presented a fruit basket, a symbol of building a new and healthy relationship, to Muslim religious leader Aziz Phitakkumpon.
Poonsawas also said that drugs rather than religion are the main contributor to tensions in southern Thailand. He told local reporters that drugs were being sold on the street, with the help of government officials. The general didn't offer any evidence for his claims.
Pathan said that this "new strategy" is little more than window dressing by the military.
"Drugs are a national problem in Thailand and this is in no way limited to the south," said Pathan. "But it is still a good chess m ove from him. By calling out problems that affect everyone, Poonsawas is trying to win over the Muslim population."
A 2012 car bomb attack in Yala province killed eight people and wounded more than 60
No solution in sight
However, a former hardline army commander, Udomchai Thammasarorat, was named as the chief negotiator for peace talks between the Thai government and Muslim rebels, with Malaysia playing a role as mediator. Up to now, these negotiations have not seen results.
Read more: Thai land on its way back to democracy?
Udomchai has a reputation as an unscrupulous hunter of rebels. He was the regional chief of an army base that made international headlines for its deadly torture tactics. Despite evidence presented by local activists, he continues to deny the charges.
As a long-time observer of the conflict, Don Pathan is pessimistic about the future. "The new leadership strategy in the deep south does nothing to promote peace, but rather serves to secure power for the ruling junta in Bangkok."
Watch video 00:50 Now live 00:50 mins.
Thailand blasts hit tourist towns
DW recommends
Bombing in Thailand's restive south injures more than 50
Authorities have blamed the attack on separatist Malay Muslim insurgents. One of the main insurgent groups recently called for a peace dialogue that was rejected by the government. (09.05.2017)
A look at southern Thailand's decades-old conflict
Violence has plagued southern Thailand for decades, with Muslim separatist groups demanding independence for the ethnic Malay people. Activists say the humanitarian aspect of the conflict has largely been overlooked. (27.10.2016)
Buddhists fan flames of Islamophobia in Southeast Asia
Buddhist-driven anti-Muslim sentiment is widespread in Sri Lanka, Myanmar and Thailand. What is behind the hateful rhetoric, and what can authorities do to try to alleviate the tension? (27.03.2018)
Southern Thailand's 'ping pong' of violence
As Thailand's southern provinces remain torn by violence, activists say human rights abuses are overlooked, despite efforts to re-open a dialogue between Thai authorities and Muslim insurgents. (04.11.2013)
Hundreds of thousands sing for late Thai king
A huge of crowd of mourners have gathered close to Bangkok's Grand Palace to sing the royal anthem in honor of King Bhumibol. The 88-year-old popular monarch died on October 13. (22.10.2016)
Thailand on its way back to democracy?
Thailand's military government says it wants to hold elections early next year, after the generals cemented their control over the state and its institutions. Some observers say the "Thai people's patience has run out." (16.10.2018)
Audios and videos on the topic
Thailand blasts hit tourist towns
Related content
DW Business - Europe & Asia 06.11.2018
The Web Summit gets under way - Analogue is making a comeback
DW Business - Europe & Asia 05.11.2018
Sanctions against Iran - China hosts a huge import trade fair - A day ahead of the midterm elections in the US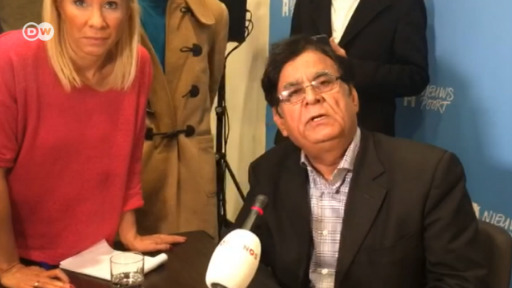 Asia Bibi's lawyer: 'The West must support me' 06.11.2018
Saif-ul-Mulook, the lawyer of Asia Bibi, the Pakistani-Christian woman who was recently acquitted after spending eight years on death row on blasphemy charges, fled Pakistan to the Netherlands on Saturday due to security reasons. He tells DW that if the international community does not help him now, no lawyer in Pakistan will ever take up a blasphemy case again.
News bulletin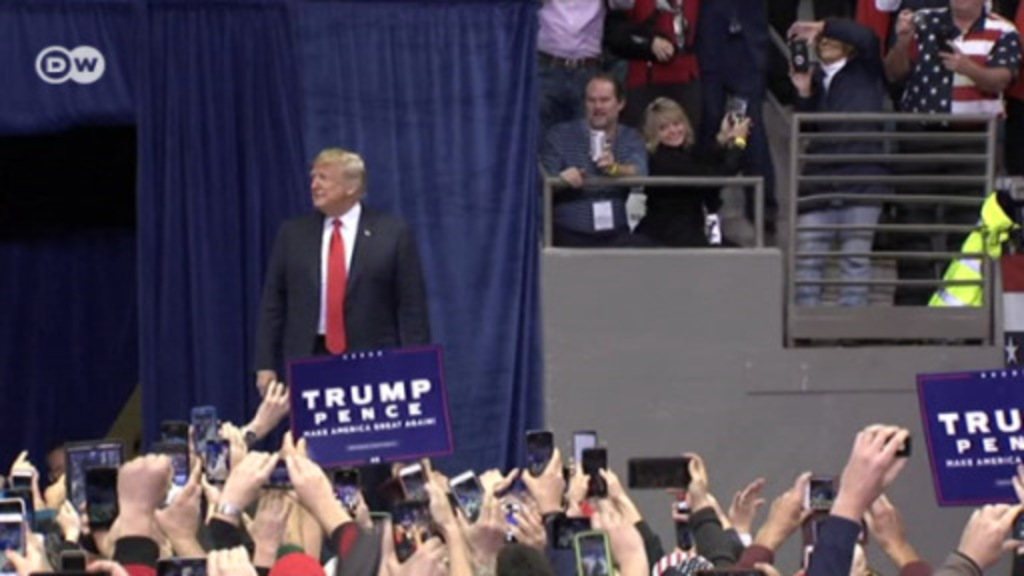 Top stories in 90 seconds
DW News presents the most important news â€" in brief, quickly and up-to-date.
Source:
Google News Thailand
|
Netizen 24 Thailand